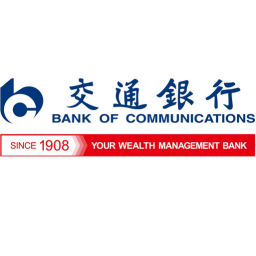 IT ADMINISTRATOR (INTERNSHIP) | BANQUE | PARIS (H/F)
Bank of Communications Luxembourg Paris Branch
Paris, France
Selon profil
Informatique
Stage / Apprentissage
Plein temps
Niveau de langue
Chinois - Bilingue Oral, Ecrit
Français - Bilingue Oral, Ecrit
Description
The Bank of Communications was founded in 1908 and stands amongst the top 5 leading
commercial banks in China. The Bank of Communications has an extensive network of domestic
branches in China whilst also in operation internationally across 16 countries. The Bank of
Communications provides a comprehensive range of financial services, including; commercial
banking, securities services, trust services, financial leasing, fund management, insurance and
offshore financial services.
In Nov 2016, The Bank of Communications established a Paris Branch focused on strengthening
business relations and expanding opportunities with one of China's biggest trade partners, France.
The branch seeks to establish The Bank of Communications in the FRANC ZONE as a first class,
comprehensive, modern and credible financial corporation whilst maintaining its strong cultural
heritage as a Chinese institution.
The Paris branch consists of both local and expatriate employees working in collaboration to reach
common goals of driving the bank's growth in France and achieving targets set by parent subsidiary
in Luxembourg and head office in Shanghai. Whilst balancing cultural differences and a relatively
new business environment for some staff, all employee activities must too, be focused on total
compliance with local legal regulations. The Bank of Communications seeks to service not only
French-based Chinese customers, but also the greater European market.
IT Administrator is to maintain the computer systems and network infrastructure to ensure the stable
operation of the organization's IT assets, including developing, configuring, maintaining, and
optimizing all new and existing network hardware, software, and communication links.
This role also is to provide help desk service, manage IT assets, implement IT projects, maintain IT
policies and finish other relevant assigned tasks.
Major Accountabilities / Key Tasks :
Establishing, maintaining and updating documentation of IT policies, procedures and

configurations.

Maintain IT infrastructure and network, perform equipment inspection and disaster drill, ensure

the IT security.

Manage desktop terminals and equipment, provide daily help desk support, including hardware

and business systems.

Manage IT fixed asset, monthly inventory and check with financial department.

Collect business requirements, design and implement projects to meet the demands.

Develop and maintain IT vendor relations, manage IT contracts and invoice payment.

Complete tasks assigned by regulators, Luxembourg Subsidiary and HQ.

Undertake certain administrative work and other relevant work assigned by department head

and management.
Profile and Knowledge, Skills and Experience :
Bac+

3 degree in computer science (or related area), Bac+5 preferred.

1-3 years of relevant work/management experience.

Excellent knowledge of current protocols and standards, including Windows OS,

Active Directory, office automation tools, Core Switching/Routing, Business

Continuity, and Disaster Recovery.

Hands-on experience troubleshooting hardware such as servers, routers, switches,

power supply, etc.

Excellent knowledge of VBA, SQL and script would be a plus.

Certain knowledge of local bank regulatory compliance policies.

Team spirit and easy with an international culture environment, strong adaptability

and execution ability.

Strong interpersonal, written, and oral communication skills in Mandarin and

French.
il y a 1 an
Recevez des offres d'emplois similaires à IT ADMINISTRATOR (INTERNSHIP) | BANQUE | PARIS (H/F) par mail